What type of prom dress should I look for if I'm not that tall? Many girls that aren't so tall (like me) are going toward fitted silhouettes and flirty, little short dresses. These prom dresses come in an array of fun colors. Remember, you got to use what you got! Flaunt all your assets!
Helpful tips to finding the perfect prom dress:
Now keep in mind, any dress can look great on the hanger but remember you have to purchase a style and look that goes with your height, body shape, hair and skin coloring. Don't buy into the belief that there are a limited number of colors that work for you; instead, be your own best fashion designer and hold up dresses to your face to see which ones bring out your skin tones, eyes and hair the best.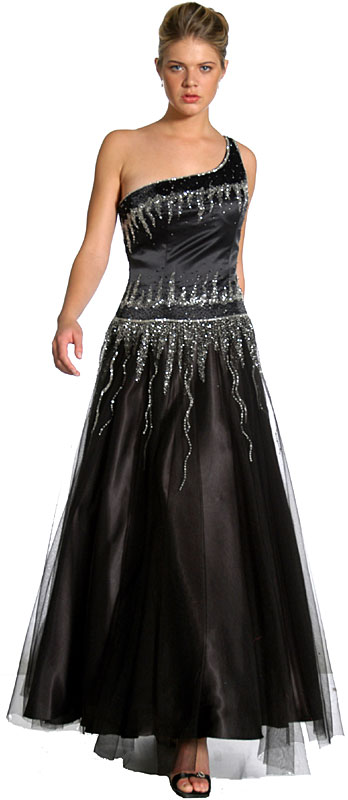 Warm colors like fire engine red and coral look best on brunettes with darker coloring; cool pastels work for blondes. But there are a myriad of colors -- metallic gold and silver included -- that work for all colorings.
If you're not sure what type of prom dress style to go with for the prom drag a friend to a store and get a second opinion while trying on lots of colors to see which ones compliment your look best.
Learn to embrace your body, too. If you aren't comfortable in curve-hugging dresses because of too much jiggle, then try a body slimmer underneath for more control.
Everyone has at least one great asset, even if it's something as simple as thick hair, white teeth or nice legs.