In any American woman's life, there will be two important dresses. The most important one of these is the wedding dress or bridal gown, and the second is her prom dress.
Even if you're not homecoming queen, your prom is still a special and important occasion that is one of the few occasions that an ordinary middle-class girl gets to shine and strut her stuff.
Most girls certainly take their prom dresses seriously, and it's quite common for classes in the days leading up to the senior prom to be rather disrupted by plans for the prom, prom dresses, makeup and hair-dos.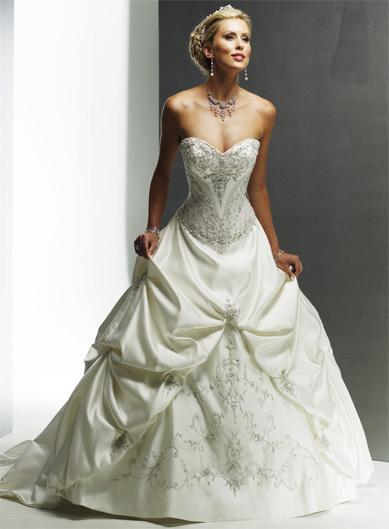 Let's start with the colour of your prom dress. It's best to select a shade that complements the colour of your skin and hair. A good general rule of thumb is if you have reddish or bluish tones to your skin, then you should choose shades that contain blues and reds, while if you have more golden tones to your skin, you should choose yellow-based tones.