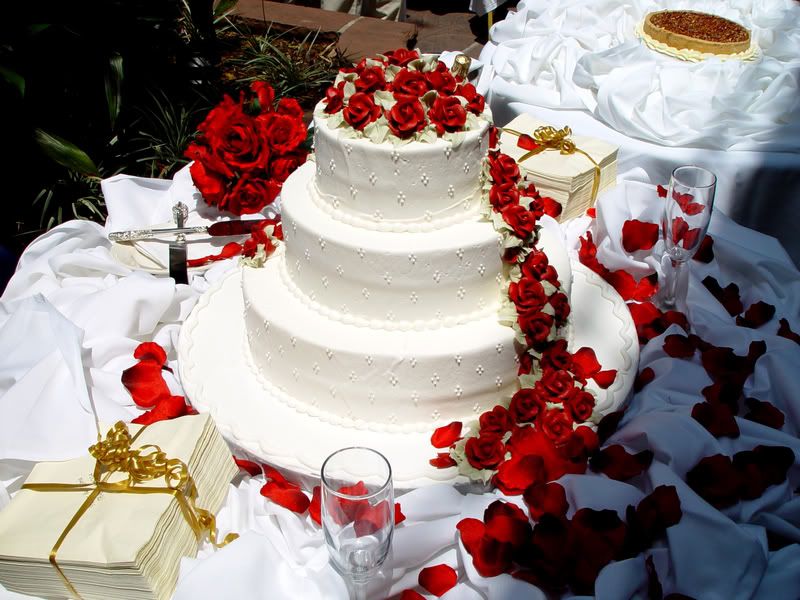 The wedding cakes we see today are very different than in the past. Designs have evolved to suit the taste of today's couples. More and more couples are choosing cupcake towers for the wedding. This is one of the newest and original wedding cake ideas ever.
Another wedding cake style that is gaining in popularity is the miniature cake. Traditional round wedding cakes may soon fade out since all sorts of other shapes are becoming very popular. Square, oval, heart, octagon and other shapes are gaining in popularity. However some couples still prefer traditional round cakes and flavors like cheesecake for the wedding cakes.
Whatever shape or flavor you choose, your wedding cake, to your friends and family will always symbolize love, the sweetness of life, prosperity and fertility.
Here are some questions to ask yourself when deciding your wedding cake design. How much can you spend on the cake? Will the cake be the only dessert? How big of a cake will you need? Not every guest will want cake if you offer other desserts or a meal.
Will a particular cake fit your reception decorating scheme and menu? Today's cake designers offer an almost endless variety of cake styles, decorating, choice of construction, flavors, icing and decorations.