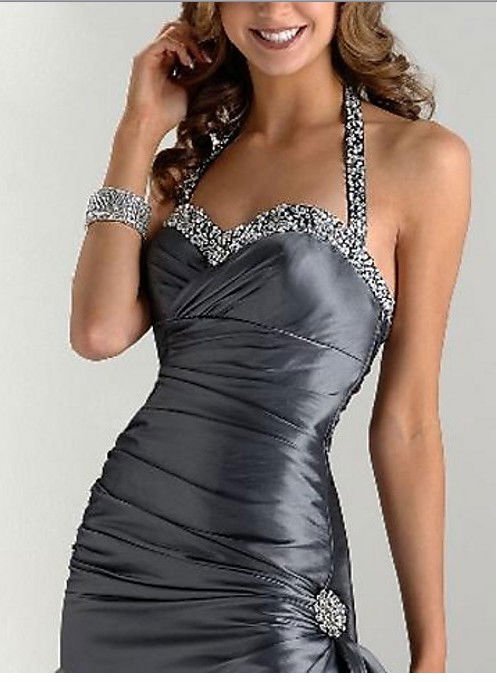 Look a Classic Sexy Lady in the Vanity With Classy Dresses
Dresses are a big reflection on your personality. They have the power to make you or break you. The right attire can help you gain the much desired respect and attention while the wrong outfit can make you a laughing stock of the community. So, one should never copy other people's styles but, create one's own fashion statement. If you are unsure of the style that would suit you then you can experiment with different outfits to know the one that best suits you. One dressing style that never seems to go wrong is the much desired halter dresses.
Halter dresses are basically backless attires that hold the cloth in the front by tying it together at the back of the neck. This women's wear is inspired from the halter that is placed around the neck of an animal. Hence, they are also known as halter neck dresses. Initially the halter necks were used in swim wears to give the wearer an opportunity to acquire maximum amount of sun tan. But, slowly the fashion world picked up this innovative style and started using them in dresses and gowns.
The halter style dresses are very popular now and look good on all types of women. Here the front is usually covered till the neck while the back portion is allowed to be nude tantalizing the opposite sex with a great expanse of bare flesh. Usually, a small strap of string or a piece of matching cloth goes round the neck and clasps at the back keeping the front part well in its place. Many a times, the ladies play down their hair in such a manner that the loop or string holding the dress in place is hidden by them. This gives a naughty visual effect that the cloth is just clinging to the body with apparently no other help.
To keep in mind the rising demand of halter neck dresses even special bras are made to go along with them. These bras are either strapless or manufactured in the fashion of halter neck to hide their visibility while diligently doing the job of covering the body.
Halter dresses are mostly considered as provocative garments as they expose the shoulder blades along with upper or middle and upper part of the wearer's back. Therefore they are best worn for evening wear or for casual dating. A beautifully designed halter dress can make you look both classic and sexy in a charming way and give strength to your personality
Article Source: By San Kim Nguyen